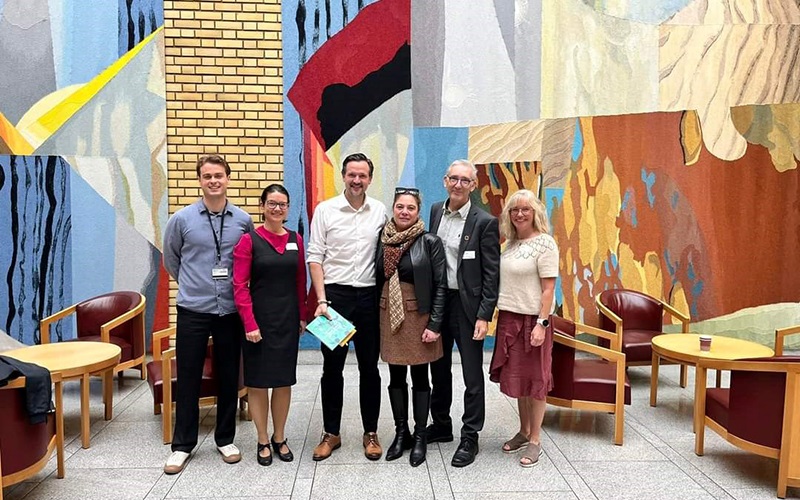 Indigenous Public Health Advocacy in Norway
On September 14 – 15, 2023, Emma Rawson, Vice-President of the WFPHA visited the Norwegian Public Health Association (NOPHA). Together with Lasse Heimdal, Chair, Annica Øygard, General Secretary, and Irena Jakopanec, Board Member of NOPHA, Emma visited the Storting, the Norwegian Parliament. Meeting Dag Inge Ulstein, former Minister of Foreign Affairs, Emma highlighted Indigenous public health issues.
She also met the team and students from the Norwegian Directorate of Health and discussed the Indigenous considerations for the Norwegian White Paper on Sami Health.
Established in 1998, the NOPHA works to increase understanding and interest in public health research, teaching, dissemination, policy development, management, and practice. The NOPHA is a member of the WFPHA.