WFPHA organises annual webinars and workshops
in line with the Global Charter for the Public's Health

Immunisation Policy Webinars 2020
The International Immunisation Policy Taskforce of the World Federation of Public Health Associations has commenced a webinar series to promote comprehensive global public health advocacy for more effective immunisation globally and support national public health association and professionals in this effort.
SEE THE VIDEO
The Global Advocacy Approaches to Immunisation for All Ages webinar was jointly organised with International Federation on Ageing along with members of the Immunisation for All Ages initiative. It aimed to encourage all governments to prioritise immunisation across the life course as a central component of Universal Health Care, remove barriers to access for appropriate immunisation throughout life and reduce inequalities in the timely, appropriate and affordable access to immunisation throughout life.
The Making Immunisation Interventions Successful webinar explored successful interventions that have been applied internationally and celebrated the importance of countries adopting strategic approaches to ensure the highest level of vaccination in each community.
In the Equitable Access to COVID-19 Vaccine for All webinar world champions involved in the management of the COVID-19 pandemic from around the world discussed challenges and leverages to guarantee equitable access to COVID-19 immunisation.
Thanks to our sponsors & supporters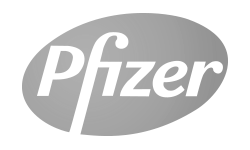 Oral Health Webinars 2019
To summarise the latest research and advocate for policy and practice change to reduce the global burden of poor oral health, three webinars were hosted by the Oral Health Working Group as part of the #DPHTalks webinar series 2019.
SEE THE VIDEO
The Daily toothbrushing as part of a school-based education curriculum webinar advocated for the implementation of school-based toothbrushing interventions to reduce caries experience and improve oral and overall health outcomes for children. Successful approaches such as the 'Mexico City – Access to Oral Health for Children project' were highlighted.
In the Silver Diamine Fluoride (SDF): Transforming community dental caries programme webinar, the affordability and equitability of SDF as an approach to promote health and wellbeing, especially for children and individuals from low socioeconomic settings, were discussed.
The Importance of Integrating General and Oral Health webinar sought to inform the dental community, the wider medical profession and policy makers more generally about the importance of integrating oral health into general health, providing recommendations for policy and practice. A special focus was given to the Taiwan Declaration.
Thanks to our sponsors & supporters