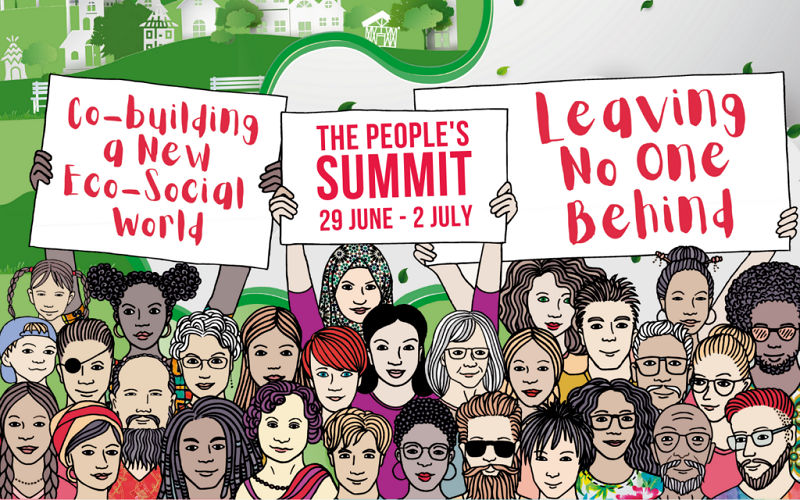 The People's Global Summit
The People's Global Summit. Co-building a New Eco-Social World: Leaving No One Behind has been initiated by 24 diverse global organisations representing different faiths, philosophies, rights movements, workforces, generations, traditions, and cultures. This historical event brings together people from across the world. The summit seeks to create new ways to work together to ensure sustainability and good quality of life.
The summit provides spaces where everyone can contribute. These include keynote sessions, live panels, live open mic rooms, Indigenous-led sessions, interviews, academic presentations, and many more.
The summit will run 24 hours a day for four days, 29 June to 2 July 2022. The WFPHA is very proud to be a partner to the summit.
Join us to contribute to a new eco-social world that leaves no one behind.