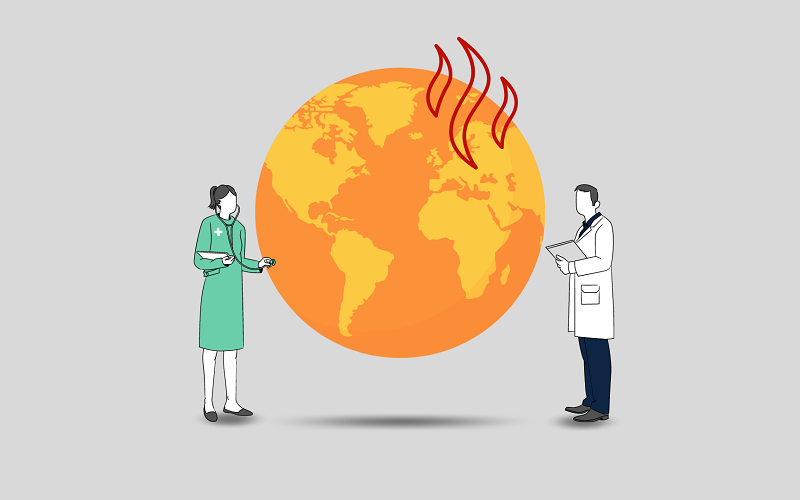 GPHW2023: Climate Change: A Public Health Crisis with a Health-centred Solution
Theme: Tackling the Climate Crisis
Date and Time: 04 April 2023 | 15:00 – 15:45 (CEST)
Event Description: Climate change threatens to undermine the last 50 years of gains in public health. We are experiencing intensifying heatwaves and extreme weather events, worsening flood and drought, the spread of infectious diseases, and exacerbated poverty and mental ill-health, all connected to the climate crisis. However, an aligned, global and equitable response to climate change will bring immense benefits for human health, with cleaner air, healthier diets, and more liveable cities. The Lancet Countdown: Tracking Progress on Health and Climate Change exists to monitor this transition from threat to opportunity. We are a collaboration of over 300 leading experts from academic institutions and UN agencies across the globe, bringing together climate scientists, engineers, energy specialists, economists, political scientists, public health professionals and doctors. Each year our findings are published annually in medical journal The Lancet ahead of the UN climate change negotiations. Our data makes clear how climate change is affecting our health, the consequences of delayed action and the health benefits of a robust response. During GPHW 2023, join this webinar with Lancet Countdown experts to explore:
The latest evidence on the links between climate change and public health, using data from the 2022 report of the Lancet Countdown on health and climate change: health at the mercy of fossil fuels.
The role of Public Health associations in helping avoid the worst health impacts of climate change, and achieving a healthy, thriving future – including how global public health actors can use Lancet Countdown indicators and data.
Event Type: Seminar/Webinar
Event Format: Virtual
Language(s): English
Organiser(s): The Lancet Countdown: Tracking Progress on Health and Climate Change

How to Attend In-person: N/A
How to Attend Virtually: Zoom
Registration: N/A