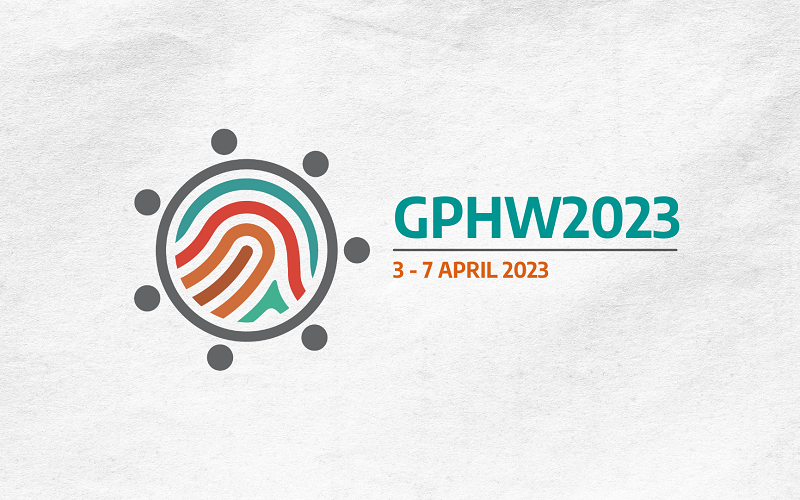 Global Public Health Week 2023
The 2nd edition of Global Public Health Week (GPHW) commences on April 3rd 2023, with the theme "Building a More Equitable, Sustainable, and Resilient Health System". It will be a hybrid event, combining face to face and digital gatherings worldwide.
During GPHW, the WFPHA brings together institutions, communities, and public health actors from around the world to recognize the contributions of public health and its workforce. This annual event engenders discussion on the best practices and missing gaps fundamental to disease prevention and the promotion of health and wellbeing.
In addition to the week's theme, each day will focus on a specific theme:
Monday, 3 April: Preparing Public Health Professionals & Associations for the New Challenges
Tuesday, 4 April: Tackling the Climate Crisis
Wednesday, 5 April: Empowering Our Communities – Protecting Minorities & the Most Vulnerable
Thursday, 6 April: Making Health a Human Right
Friday, 7 April: A World in Turmoil: A Discussion to Be Continued
Get Involved
Whether you are a public health association, a health organization, an institution, a health professional, a student, or an ordinary citizen interested in one of this year's five GPHW themes, you are invited to:
Choose one or more of the themes above.
Mobilize your team to organize your own event(s) such as workshops, conferences, webinars, interviews, social media activities, contests, exhibitions, and many more in different formats such as in-person, online, or hybrid. Events can be big or small, local or global. Events can be organized in any language.
Submit your event by 1st March 2023 using this link.
The WFPHA will dedicate all its platforms, such as its website and social media, to give visibility to your events.
If you are unable to organize your own event, joining GPHW events and activities contributes to the success of events. Several events will be planned for each day of the week. Pick your favorite(s) and join us there.
Keep up to date with all the activities and news relating to GPHW by following #GPHW & #GPHW2023 on social media.
For more information, please send an email to: secretariat@wfpha.org