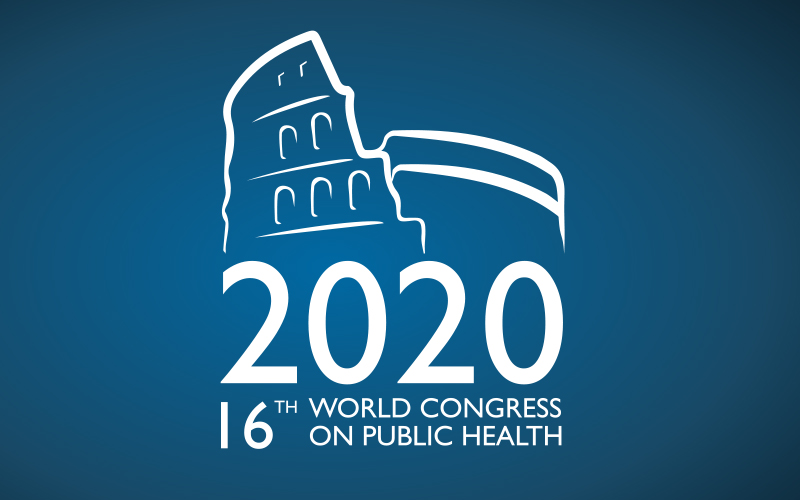 16th World Congress on Public Health Came to a Close!
More than 3,750 public health professionals and policymakers from 125 countries gathered online at a time when sharing science is more important than ever.
After 3 years of anticipation, the 16th World Congress on Public Health (WCPH) finally came to a close. The virtual event, which was co-organized by the World Federation of Public Health Associations (WFPHA), the European Public Health Association (EUPHA), and the Italian Society of Hygiene, Preventative Medicine, and Public Health (SItI) saw an incredible turnout as 3,750 participants tuned in virtually from across 125 countries. Inspiring presentations and meaningful discussions brought together public health professionals as they navigated challenges under the theme of "Public Health for the Future of Humanity: Analysis, Advocacy, and Action".
309 total sessions were dedicated to covering topics under a 12-track scientific programme. Sessions related to topics including COVID-19, infectious diseases, public health advocacy, health workforce training, digital health, and environmental health were led by various leaders and experts across multiple sectors.
This year, the virtual congress was led by WFPHA President, Professor Walter Ricciardi, and Professor Carlo Signorellli along with George Benjamin, Michael Moore, Iveta Nagyova, Sabina F. Rachid, Luís Eugênio de Souza, and Sheila Dinotshe Tlou as co-Chairs. In his introduction to the 16th WCPH, Professor Ricciardi said, "An examination of public health questions allows us to focus on certain matters of great importance for all of humanity. First, in order to understand them better, and then to be able to take any appropriate action." In honour of the great scientific value and international recognition of the WCPH, they received the Medal of the President of the Italian Republic.
During the opening ceremonies, Dr. Tedros Adhanom Ghebreyesus, the Director-General of the World Health Organization (WHO), highlighted how, "it is a critical moment for humanity and a critical moment for public health". His words, among those shared by over 40 high-profile experts and policymakers featured in the plenary sessions, reaffirm the value of gathering the global public health community during these uncertain times.
Throughout the conference, the impact of COVID-19 on public health was heavily emphasized. In the final plenary session, Richard Horton, Editor-in-Chief of The Lancet, described how COVID-19 is part of a larger syndemic—a synthesis of epidemics. He suggests that we are experiencing "an epidemic of coronavirus, combined with an epidemic of chronic disease, non-communicable disease, and an epidemic of inequality and poverty." This insight reinforces the notion that the current pandemic, among other global public health issues, cannot be considered in isolation. Rather, each health crisis must be examined from multiple perspectives and across various sectors.
Despite the limitations posed to this year's congress, the 5-day, online event ended on a positive note. In a final call-to-action, Professor Walter Ricciardi said, "We will meet again—somewhere, someplace. Continue to fight for public health and the health of our population." The 17th WCPH will take place three years from now in 2023.