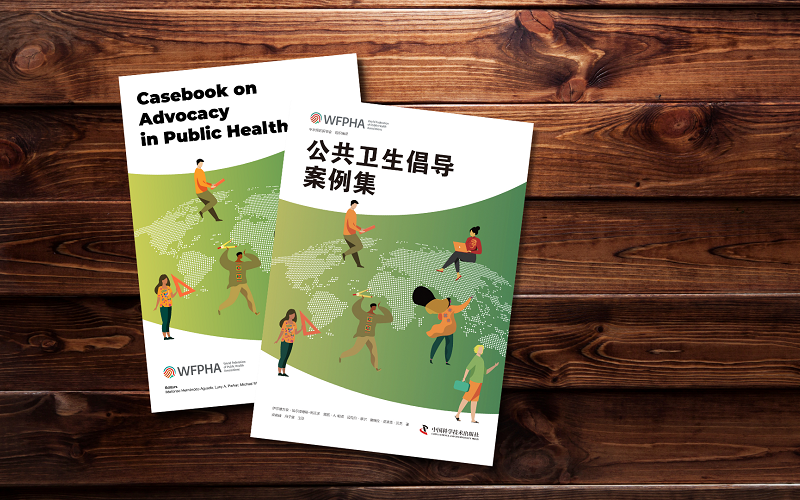 The Casebook on Advocacy in Public Health Is Now Available in Chinese!
In June 2021, WFPHA published the Casebook on Advocacy in Public Health to highlight the importance of advocacy as a core function of public health. The Casebook brings together 18 cases of effective public health advocacy from around the world to share knowledge and best practices and to support public health associations and professionals in their activities.
The Casebook is now available in Chinese! We thank our member the Chinese Preventive Medicine Associations for their help with the translation! The Casebook will soon be available in Spanish and French.