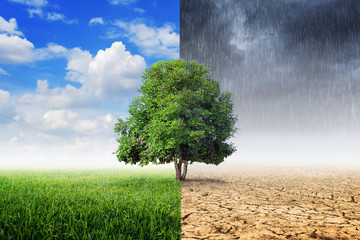 World Environmental Health Day – An annual reminder for action for everyday of the year
By Dr Liz Hanna. Chair Environmental Health Working Group
Initiated by the International Federation of Environmental Health, World Environmental Health Day - is to be celebrated annually on 26 September. The 2019 theme was Climate change challenges, time for global Environmental Health to act in unison
Environmental Health is re-emerging as a core issue for public health. The World Health Organization reports that, roughly a quarter of all human disease and death in the world can be attributed to environmental factors.
To thrive, humans need ready and affordable access to clean air, clean nutritious food and clean water. Global population growth, combined with industrialization of processes of resource extraction, food production and waste generation have degraded the global environment. Precious water supplies are contaminated, and 9 out of every 10 people breath polluted air. Oceans are filling with plastics. Chemicals are ubiquitous, and through relentless burning of fossil fuels for energy, we have even interfered with the climatic systems that support ecosystems and agriculture.
Once, the earth could supply all human needs and replenish what we used. Yet by 2019, collectively, humanity had used all that the earth could sustainably generate by July 29th, known as Earth Overshoot Day, which creeps forward every year, as humanity's demands keep growing, and we continue to generate waste.
Essentially our patterns of consumption are killing us. If everyone on the planet lived as Americans do, we would need 5 planets to support us all, 4.1 if everyone lived as the Australians do, yet only 0.7 Earths would be required if everyone consumed like the average Indian. The Japanese need 7.7 Japans to support their national consumptive patterns, the British need 4 Britains, and the Chinese need a landmass of 3.8 China's to supply all their needs. To calculate your personal ecological footprint and find out your Earth Overshoot Day, visit the following link: https://www.footprintcalculator.org/
Destruction of the Earth's ecosystems is a health issue, an equity issue and ultimately, a survival issue. Armed with this knowledge, humanity needs to adjust how we treat the earth that supports us. We must curb our consumption, consider our fellow humans and strive for a more just world. To ignore this plight is tantamount to marching relentlessly towards a gruesome contaminated and brutal future.
We can no longer take the environment for granted. We urge everyone, all public health practitioners to lead the transition to a more caring and mores sustainable society.